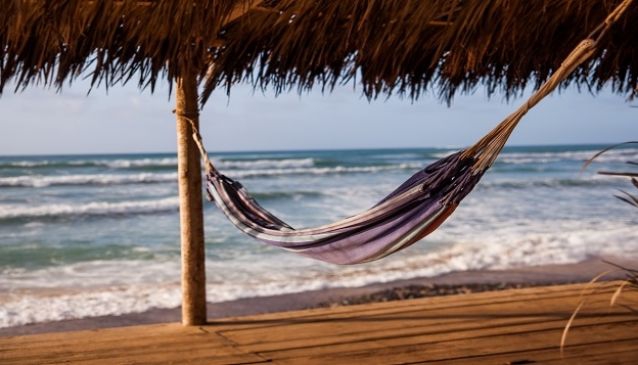 The Cape Verde Bucket List
Adventure
Copious stretches of chalk-white sand and azure sea are a true slice of paradise
Known as 'the island of dunes and beaches', Boa Vista's copious stretches of chalk-white sand and azure sea are a true slice of paradise. For the more adventurous traveller, the beaches can be explored through an organised tour, guided by an experienced local, or through group quad-bike trips. These can be arranged through most hotels or tour agencies on the island.
For a more tranquil experience, the beaches of Boa Vista offer endless expanses of sand on which to lay back and relax. The island is also a haven of wildlife spotting, from mating whales to hatching turtles, and an array of exotic birds.
Santa Maria on Sal island is home to Mitu and DjO Kite School, run by two best friends, one of whom is a former world number one wave-rider. Passionate and dedicated staff are on hand to offer lessons in kite-surfing, for a range of abilities. The school also offers water-sport equipment to rent.
The beautiful bay and wide, sandy expanses of Santa Maria provide the perfect location to find your kite-legs.
For nature lovers, the majestic mountains, fertile valleys, and dramatic gorges of Santo Antao provide a wealth of opportunities for hiking and exploring. Experience the fresh mountain air of the pine forests of Porto Novo, the panoramic scenery of Valle de Paul, and the intriguing black beach of Tarrafal.
Grogue is Cape Verde's national drink, and is taken very seriously across the islands. The drink comprises sugared rum, and originates in the Carribean, finding its home in Cape Verde due to the vast amounts of sugar cane harvested by slaves in colonial times.
Now, Grogue has become a fundamental part of Cape Verdean identity, and is usually distilled in the traditional way; using oil drums. Some say the distinct rhythm of its production forms the beat to many native songs. Some of the best distilleries are on the island of San Nicolau, and are definitely worth a visit to sample the true taste of Cape Verde.
NB For a real local flavour make sure you try a Caipirinha mixed with grogue.
A haunting memory of the past, Cidade Velha in Santiago is Cape Verde's first named World Heritage Site. The scene of the first European colonial outpost in the tropics, Cidade Velha is rich in history.
This town features an original street layout of the Portuguese settlement, dating back to 1462, as well as two churches and a royal fortress. It is also home to the ruins of the oldest colonial church in the world.
Having last erupted in 1995, the volcano 'Pico de Fogo' is a dramatic and expansive setting for hiking trips, rising grandly from the island of Fogo. Pico de Fogo is the highest peak of all the Cape Verde islands, but its actual summit can be found atop a loose rock-formation, and as a result, hikes are to a safer point a few metres below. The descent involves sliding from foot to foot on black, lava ash mounds.
With infectious beats that marry the influence of traditional Portuguese music and the rhythms of the colonial African slaves, Cape Verdean music festivals are alive with culture and colour. The Baia das Gatas festival on Sao Vincente takes place in August, and features a host of Cape Verde's most celebrated musical stars. Inspired by Woodstock, this festival sees 35,000 visitors descend on the islands beaches to camp every year.
Alternativley, the Sal International Music Festival in Santa Maria takes place every September. Celebrating world music, it features stars both local and worldwide.
Santa Maria Pier in Sal is a haven for all types of fishing, but its experienced sea-captains specialise in big game fishing, leading tours out to sea throughout the day. The North Atlantic is home to countless species of big game fish, including Blue Marlin, Tuna, Amberjack, Dorada and Shark. Fishing equipment and boats are also available to hire.
This traditional dish is a staple for all Cape Verdeans. It can vary considerably, according to each family's take on the recipe. From rich meats and sausage as the main ingredient, to a vegetable and bean based version, cooking and sampling Catchupa is a must for the authentic Cape Verde experience. The dish is simmered for several hours over an open log fire, therefore hunting for firewood is all part of the meal preparation.