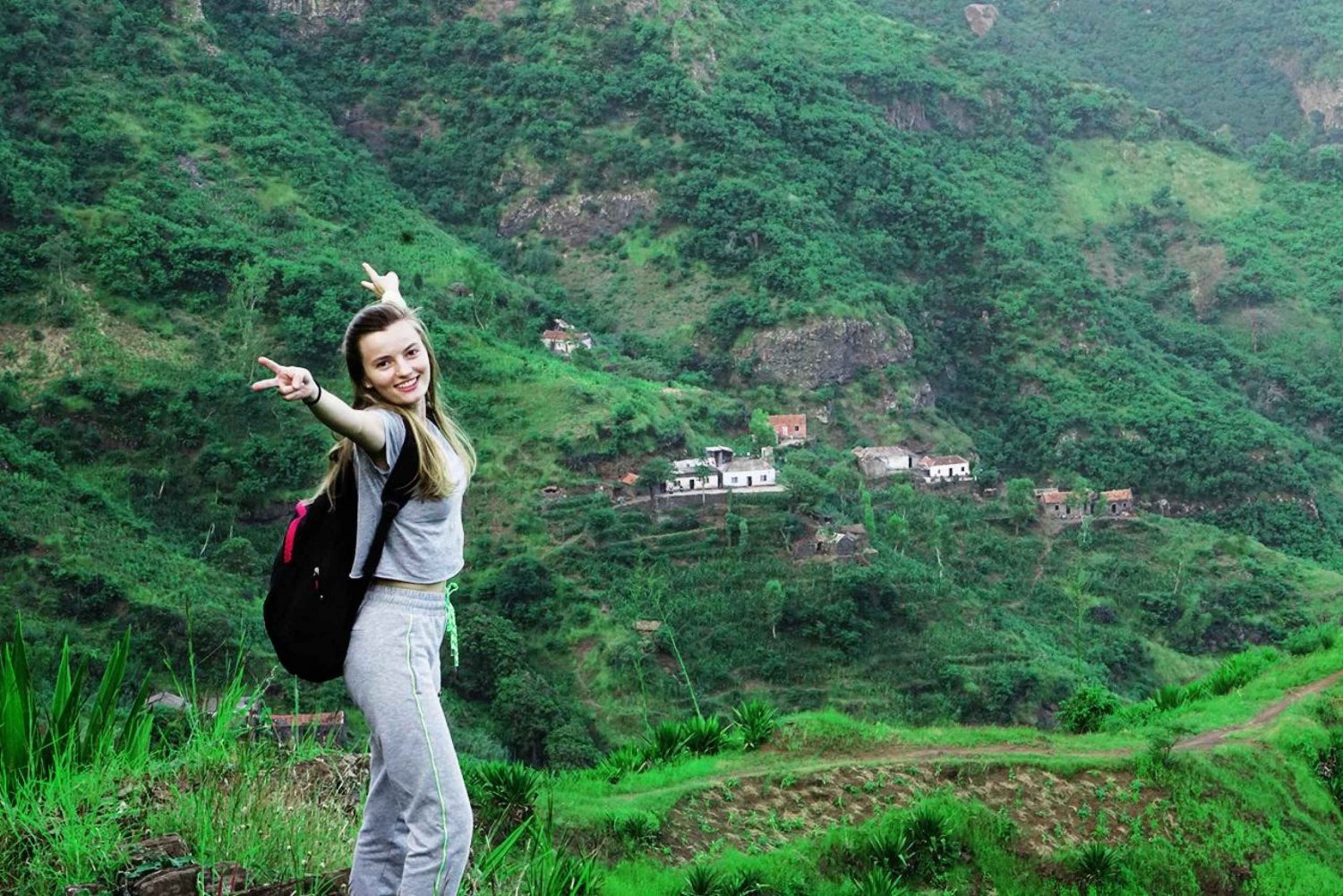 Event Details
Highlights
Enjoy a delicious lunch with a local family and learn about traditional ways of life
Take beautiful photos in Serra Malagueta Natural Park and the Principal Valley
Discover the natural habitat with its diverse fauna and flora
Admire incredible panoramic sea-land views on the drive along the east coast
Description
Your trek runs through the Natural Park of Serra Malagueta to the Principal valley. From the second highest point of the island, with a mild climate, you'll start your walk breathing in the fresh mountain air. Enjoy panoramic views of small traditional house groups scattered on the slopes with water streams flowing between vegetable patches and fruit trees. About an hour into the hike, you'll have a chance to explore the early settlements which is a great place to connect with the locals and learn more about the experiences of the rural lifestyle and local traditions. Then your path continues along another stream surrounded by mango trees, and banana and sugar cane plantations before you arrive at the locality of Mato Dento where you will enjoy a delicious lunch with a local family and experience the warm welcome of the local Morabeza people. At the end of the route you'll pass by the Principal Dam that was built to help local families with irrigation. Your tour ends at your hotel after an hour's drive along on the east side of the island with more amazing panoramic sea-land views.
Includes
Pickup and drop-off at your accommodation in Praia Transportation Tour Guide Lunch (Main dish with choice of fish or meat + legumes and rice + Water) Liability insurance
Important Information
Trail Distance: +/- 4,5 km
Total Walking Duration: +/- 2 - 3 hours
Degree of difficulty: Moderate
Elevation gain: +/- 100 m
Elevation loss: -/+ 700 m
Max Elevation: +/- 770 m
Min Elevation: +/- 120 m
Trail type: One Way
Path quality: Medium tilt, narrow and safe.
Shared Group Trek option is subject to a minimum of 2 participants. In the event that the minimum number is not met, we reserve the right to propose an alternative date; to charge an extra fee to run the tour privately or to cancel a customer's booking for a full refund.
Easy cancellation
Cancel up to 24 hours in advance for a full refund
Save up to 5%

Reserve Your Experience

From €95.00

€90.25

Buy Tickets!