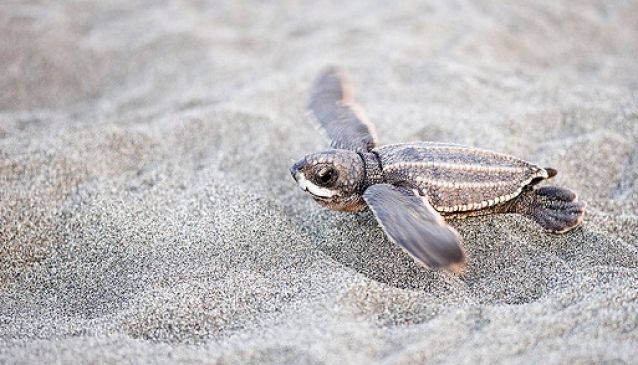 Ecotourism in Boa Vista
Inspiration
Learn about the rare and beautiful biodiversity unique to this part of the world
Boa Vista: Cape Verde's ecotourism capital. Here, biodiversity is abundant and, thanks to ecotourism projects, the environment remains almost entirely unspoiled by tourism. Dubbed the 'Sahara in the Atlantic', Boa Vista's landscape is comprised of flat, sandy terrains and spectacular long, white beaches - where dry Saharan winds blow over its coastlines. Such topography attracts rare species to its location, creating extraordinary wildlife scenes – ones that have only recently been discovered by the tourist industry.
Ecotourism is a major focus on the island of Boa Vista, which strives to showcase its impressive nature scenes to tourists in a wholly sustainable manner. The term ecotourism refers to the process by which sustainable and low-impact tourism is promoted to help boost the local economy, while simultaneously preserving the fragile and pristine ecosystems. Naturalia is an ecotourism project in Boa Vista that began work in 2008. It strives to protect ecosystems and runs a number of tours and activities. The main objectives of Naturalia are to "make local people aware of the economic value of the natural resources" and to "support conservation and protection activities of threatened species and habitats".
Cape Verde is particularly renowned for its abundant whale activity – particularly the humpback whale; the archipelago is one of just two breeding sites for the species in the North Atlantic. The shallow waters surrounding Boa Vista have served as a flourishing whaling station from as far back as the 1500s, where blue whales, whale sharks, sperm whales, melon-headed whales and hammerhead sharks have all been spotted roaming the waters. March and April are the peak breeding months, when acrobatic whales can be sighted off the west and southwest coasts of Boa Vista, and males can be heard singing from the depths below - partly to attract females and partly to ward off other males. Naturalia, mentioned above, run half-day tours during seasonal migrations. Alternatively, experienced divers can try their hand at diving tours, getting up close and personal with the mammoth creatures and having the rare opportunity to hear the deafening sounds of the whale songs that reverberate the ocean the floor.
Whale watching trips run at 8:30am and again at 2pm and last around 2-3 hours.
Although only discovered a few years ago, Boa Vista is also a common site for turtle nesting. It has become the third largest loggerhead turtle nesting site in the world, after Oman and South East Asia. The Turtle Foundation started Project Cape Verde in 2008, after learning that 1100 female turtles were brutally slaughtered for their meat in 2007. The foundation now protects five beaches on the island, striving not just to protect turtles, but also to educate others and to carry out research activities. Turtle season occurs during the summer months, and various tour companies operate short trips in the evenings to witness the turtles nesting on the beach.
Naturalia tours depart at 7:30pm and last 80 minutes.
If you're thinking of visiting Boa Vista, Vista Verde Tours are the Cape Verde travel experts offering first-hand tour advice. The company promotes "socially responsible and environmentally friendly tourism" by employing locals as tour guides and drivers in order to boost the economy. There is a Vista Verde Tours office on the island of Boa Vista, where staff speak English, Dutch, Portuguese and Crioulu (the national language of Cape Verde). Here you can find out about nature tours – including whale watching, turtle watching and bird watching – as well as snorkelling and diving information. For a truly eco-friendly visit, the Spinguera Lodge is an eco-resort located in the heart of the Natural Park del Norte. This secluded resort will bring you up close and personal with nature, and strongly prohibits the use of mains water and electricity - opting instead to rely solely on solar power. The resort runs a number of ecotourism activities, and its secluded location makes it a fantastic spot for hiking, horseback riding, and bushwalking.
Ready and awaiting exploration, Boa Vista encourages tourists to come and live among nature. Learn about the rare and beautiful biodiversity unique to this part of the world, and help make ecotourism a success.
Image credits: jimmyweee, Linda Aspden